Data Security Tips:
In March 2020, many of us (myself included) hurriedly packed up the contents of our desks and loaded them into the trunks of our cars, in sudden preparation for the coming lockdown. We knew we'd all be working from home for the next while, but few of us could have guessed how long it would last. Would we be gone for the next few weeks, or might COVID-19 stretch (gasp!) as far as the summer?
Summer came and went. 2020 itself is now a distant memory and, for many of us, a return to the office remains nowhere in sight.
When we're at our workplaces, we share some of the responsibility of protecting the data security of our employer. Now that we're stuck at home, a greater share of that responsibility lands on our shoulders. More than ever, our personal habits around data privacy can generate profound repercussions for our employers' valuable information—not to mention our own job security.
Here are six tips to protect your employer's data (and your own) when working from home.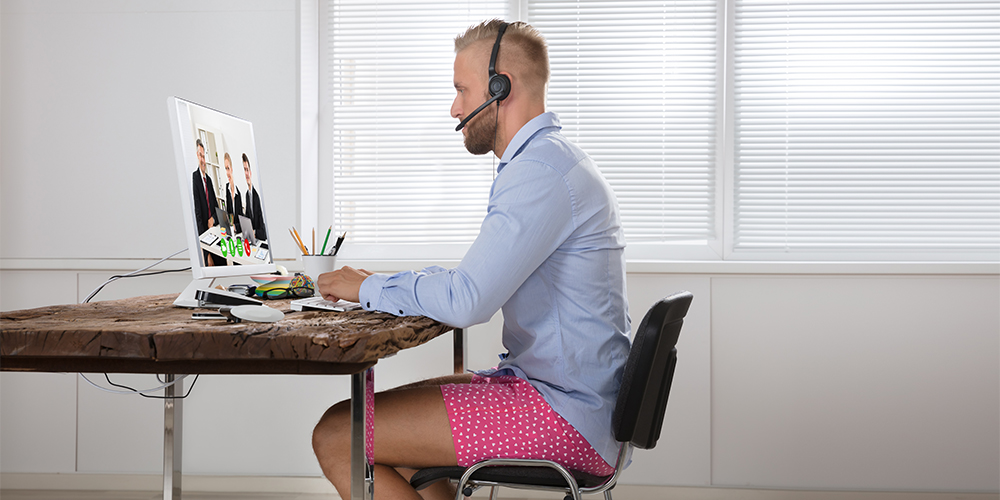 1.Your Home Office is Your Real Office
Now that your morning commute consists of strolling 20 paces from your kitchen table to your desk, it's easy to slide into a more casual outlook overall. If you want to wear shorts to a Zoom meeting, or clip your toenails during a coffee break, it's nobody's business but your own.
That said, you can't afford a casual attitude when it comes to your employer's data. In terms of data security, you remain subject to the same corporate and legal responsibilities as you would be at the office. If you're the type to keep your passwords on a sticky note tacked to your monitor, that nonsense stops now. Time to upgrade your data security game.
2.Keep Company Data Safe
Start by asking yourself a question: if your home were broken into tomorrow, and your office was ransacked, would your employer be at risk?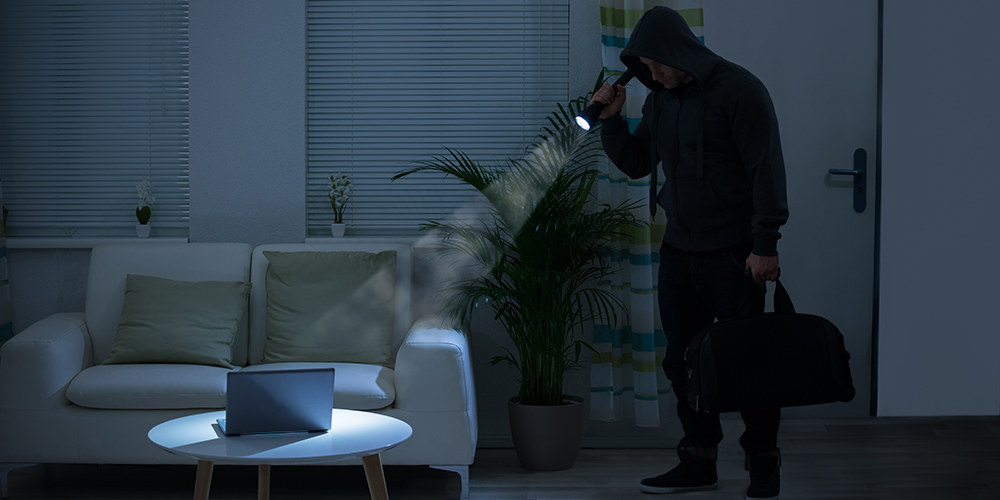 When it comes to data, you want to ensure that a potential intruder would walk away with nothing of value. Sensitive information belongs on encrypted, password-protected devices, not on a thumb drive in your pocket or a file folder on your desk. Lock your screen every time you step away from your desk. And, obviously, don't share your work computer with other members of your household.
3.Maintain Network Hygiene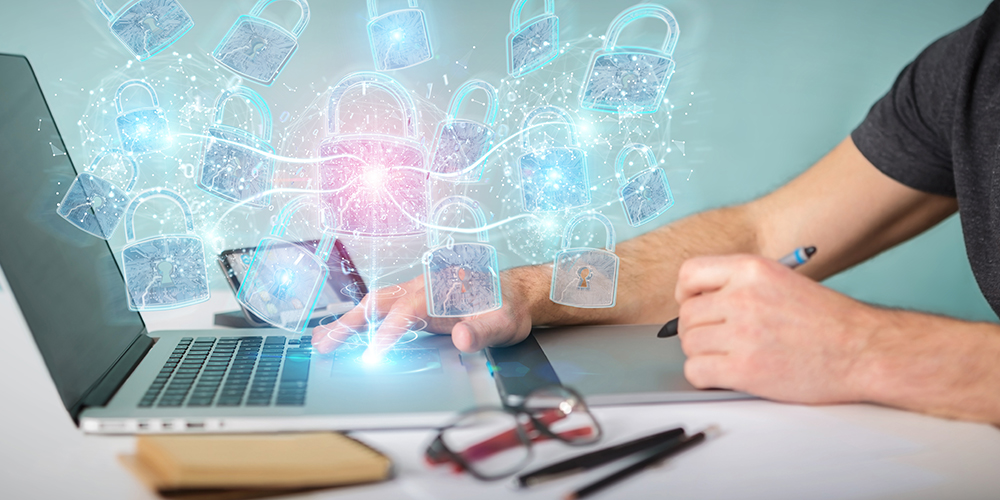 You can also unwittingly expose company data over the internet. Every time you interact with company servers, you risk having your data intercepted. If possible, access your company's network and accounts through secure means, such as a virtual private network (VPN). At the very least, confirm that your home router uses WPA2 or WPA3 encryption. Never, ever use unsecured Wi-Fi networks while working (maybe think twice before conducting business at the local coffee shop, pandemic or no pandemic).

4.Improve Your Personal Privacy Habits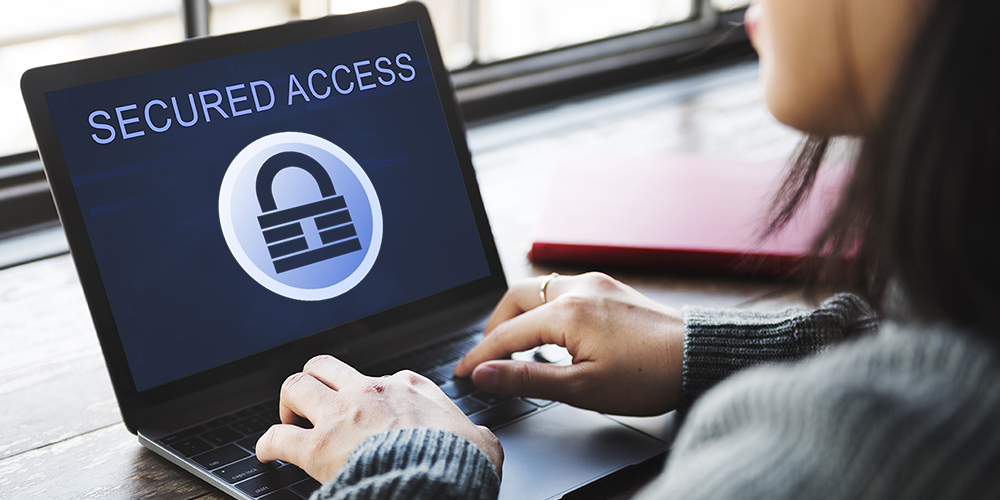 If you've been rather lax in protecting your data privacy, it's time to up your game. Use a secure password management app, with unique and complex passwords for every site (there are many affordable apps out there, and some of them are even free). Update your anti-virus software. (You do use anti-virus software, right?) And enable two-factor (or multi-factor) verification wherever possible.
Read this earlier article for more tips on personal online privacy.
5.Beware of Listening Ears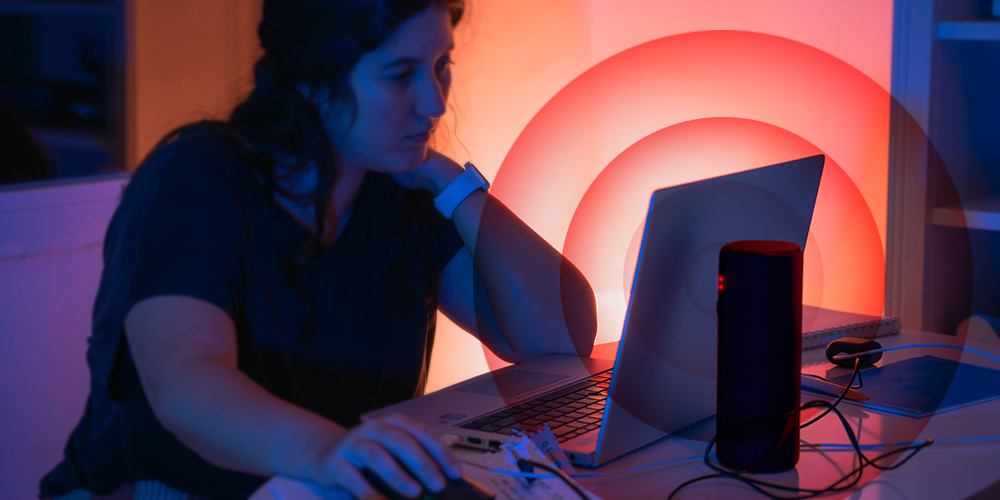 No, we're not accusing your nine-year-old daughter of corporate espionage.
We've said it before: smart speakers, with their arrays of always-on microphones, represent a distinct security hazard. If you have a smart speaker in or near your workspace, mute it or turn it off completely when discussing client or company matters. That's the advice a noted U.K. law firm gave its employees at the start of the pandemic. Or, better yet, get Paranoid to ensure your smart speaker only listens when you want it to, even after your work is done for the day.
6.No Phishing Allowed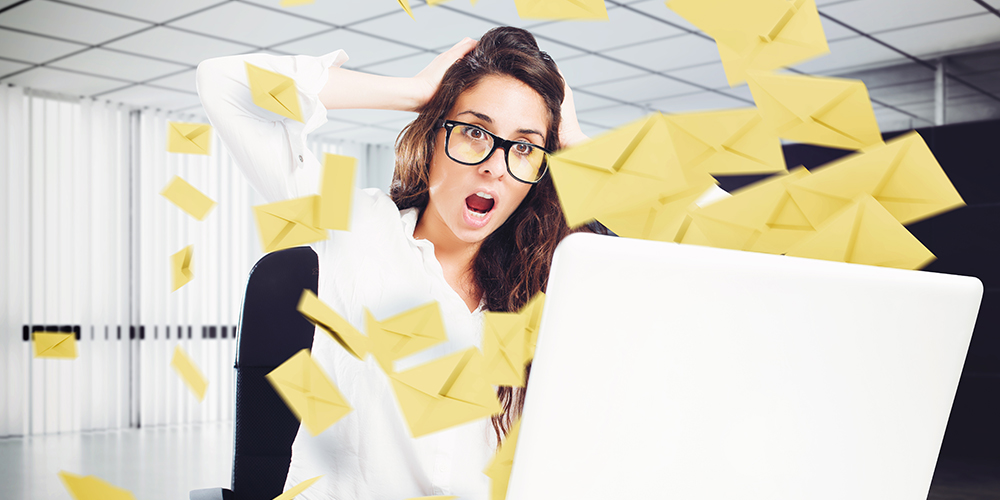 Here's an area where you have to be more vigilant than ever. Phishing scams have spiked during the COVID-19 pandemic, with many of the new attacks aimed at compromising people's corporate credentials. Beware of unexpected or unsolicited emails. If a questionable emal appears to come from someone you know, confirm so directly with them before taking any action. Do not click on links or open attachments until you have 100 percent verified the source. If you follow these tips, your new security habits should carry over to the post-pandemic world, when our offices reopen. At the same time, good privacy practices can protect your personal data at home, too.
Thank you for taking the time to read our article regarding Data Security Tips.